We are all familiar with creating a company profile on Linkedin. But creating a company profile on your BuddyBoss community enables you to engage your customers and members directly as the brand, showcase your products and services, and have an overall professional representation of your company.
Moreover, depending on the nature of your community, you can also upgrade your community into a business directory website where multiple companies can leverage the power of integrated marketing tools to reach their goals.
Many people try to create BuddyBoss custom profile pages. However, they are not scaleable and cannot support advanced features. But all of this became possible with Spaces Engine. Now you can easily enable the feature to create company and business profiles on BuddyBoss.
What are Spaces for BuddyBoss?
"Spaces" for BuddyBoss are dedicated business pages within your online community. It allows you to showcase your products and services, publish news to your audiences, and gain valuable feedback from your members. The Spaces Engine companion plugin for BuddyBoss allows you to create and manage these spaces. Each space gets its own inbox where multiple representatives can respond, newsfeed and even notifications for members.
So, it is also comparable to a Facebook page, but with better features.
Here is a quick tour of Spaces Engine in this video →
What's Needed?
A BuddyBoss-powered community website
Spaces Engine WordPress Plugin installed
Spaces Engine configured for your members
Creating Business Spaces
Spaces creation works in a self-activated manner. So, a member of your platform can easily create and modify company profiles or Spaces for their brands.
The Spaces Engine plugin creates two pages upon installation. One is the "Create spaces page" and the other is "Spaces Index". Members can easily start creating their own spaces from any of these pages and add their fellows as managers of the space.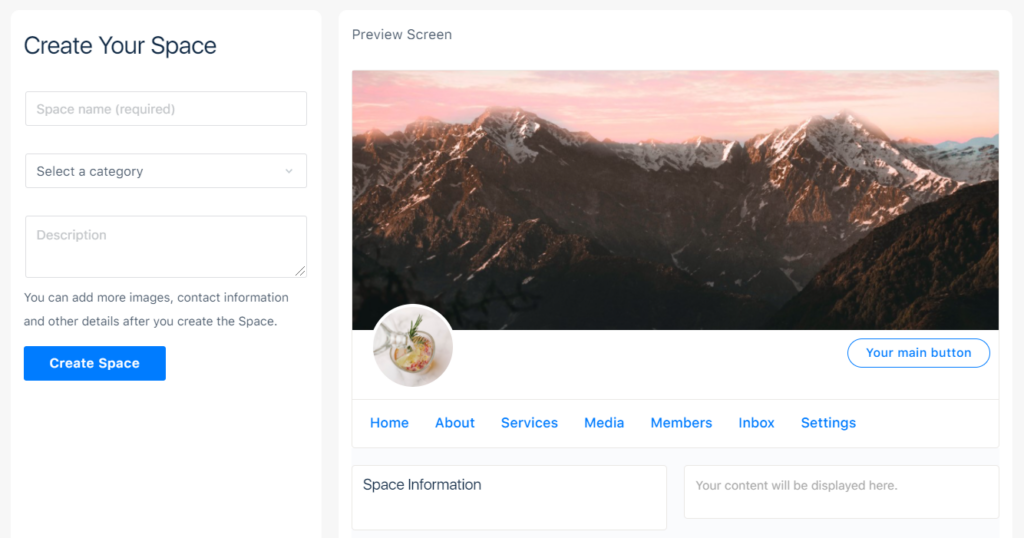 Spaces Engine – Admin Controls
The site administrator can limit how many spaces members can create. Spaces Engine creates custom roles for your BuddyBoss site. So, you can even set the spaces creation limits down these roles. So, this lets you control if the community does not get overpopulated or spammed with spaces.
You can also decide on default themes for the spaces and activate features for feedback on spaces.
Moreover, all the spaces on your BuddyBoss community can be categorized and filtered with locations. So, members can easily navigate through the type of business they are interested in.
The Benefits of Having Spaces – Spaces Engine
There are significant advantages over using your member profiles to represent a business and having a dedicated business page for it.
One Inbox for All Member Queries
Each space gets its inbox and you can assign who can respond to the incoming messages. So, messages do not get scattered around your brand representatives, everyone can see the messages and the replies go out from your business profile, not individual profiles. More on how this works in this article.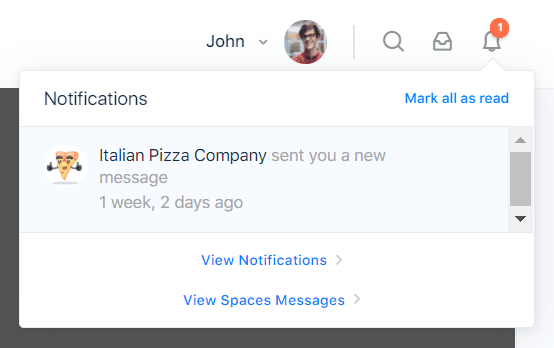 A Modern & Professional Business/Brand Profile
Since spaces are dedicated to businesses, we have made sure to give you the best of both worlds. Good looks and modern conversion tools. Spaces have adequate branding scopes to fully customize your business profile and also house more than enough options and display information for members to reach you.
Members can easily engage with a CTA (Call-To-Action) button and get redirected to email, website, promo video, or other ways to explore the brand. Additionally, you get a newsfeed from where you can launch branded content marketing.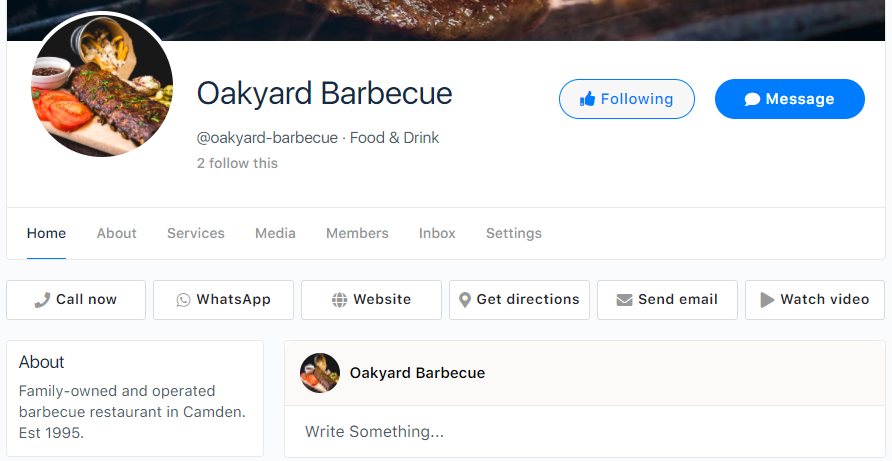 Consider Using Spaces Engine on your BuddyBoss Business Directory site
Lifetime deals are currently ongoing! Make the investment for your BuddyBoss-powered community website. Your community is the most valuable asset that can help your business scale and grow.