We all know that BuddyBoss is a great way to build communities and business directories focused on niche interests. BuddyBoss comes with so many features and websites created with it that can be customised to your heart's content with added plugins and themes. That is why it has become one of the first choices to build a business directory.
Something's Amiss
But there was one thing that was missing for a long time reported by people who are active on BuddyBoss sites to represent their businesses or brands. Instead of being able to use their business profiles, representatives had to create personal profiles. So, communications became one on one, instead of being with the company. This becomes especially troublesome when you have a team of people on the platform trying to answer questions and communicate harmonically. Spaces Engine is built specifically for filling that gap of having full-fledged company profiles on BuddyBoss websites, and no other plugin currently available solves this problem.
What Is Spaces Engine?
It is a WordPress directory management plugin for BuddyBoss to bring together brands, companies, local businesses, organizations or professionals all in one place. With Spaces Engine, you can allow your members to create dedicated pages for entities to publish regular content, interact with followers, exchange private messages with a query team at the back end and use powerful marketing tools on your website to reach out to your potential customers.
It is similar to having company pages on Facebook or Linkedin, but with more control and a clean design focused solely on helping businesses succeed.
So Why is Spaces Engine the Best Solution?
Just because it is the only plugin that allows this functionality is not the reason. It is because of the way it has been built with all the features with the user at the centre. Let's look into what makes it so special.
Messaging Inbox for Query Teams
Spaces Engine creates custom roles for your company profiles. So, every "Space" or company profile that will be made on your directory website also comes with a private message inbox that can be accessed by the Space owner, administrators, and editors.
This inbox enables private messages to your members with ease. This means, that members can reach out to your company and you can assign a dedicated team to respond to them around the clock.
Owner, admins, and editors can send and receive private messages from Space members
Owners, admins, and editors send and receive private messages without revealing their identities. They can communicate with members on behalf of the organisation
Space members can send private messages to any Space
Space members can view all conversations with any Space
Notifications for Members
You can also send important updates and announcements to all your members through the native BuddyBoss notifications, they can't miss it! This makes running promotional campaigns on your directory plugin a powerful tool to help companies in their business.
Elaborate Branding Features
Making company profiles stand out has never been this cool. With Spaces Engine, you can give brand pages on your website a professional and detailed profile to showcase their products and services.
You can easily add your WhatsApp business accounts, and associated Facebook, Instagram and youtube profiles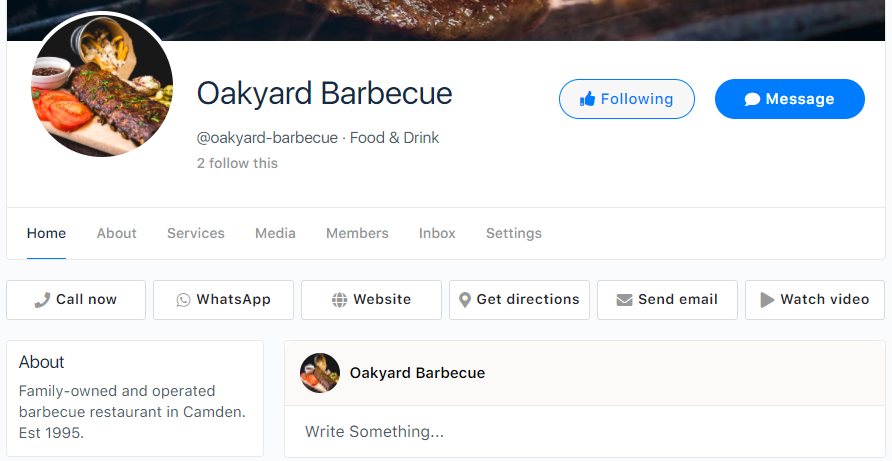 Newsfeed to Drive Awareness
Spaces Engine creates a dedicated newsfeed where companies can post texts, images and videos. This allows the Spaces admins and moderators to play with content marketing on your website so that they can gain more members and drive awareness about their products and services. You can also create photo albums on your company profile.
Categorizing Company Spaces
Spaces Engine also comes with features for category tagging for the spaces. So, not only can you take a look at what kind of businesses are dominating your website, but visitors also can navigate with more precision if they are trying to narrow down a company to take service from using the spaces categories and locations.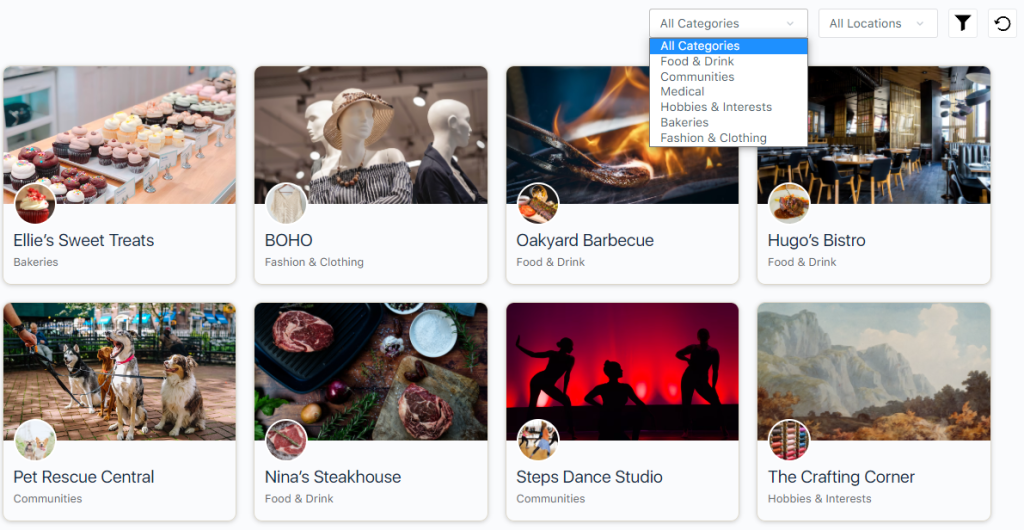 Upcoming Features
Follow our product development roadmap on this page.
Connect a group with the company space
Events Calendar on company home space
Sidebar Widgets: Maps and contact information
Tagging spaces in posts
Integrate Google Locations and Map views
Geolocation and proximity search
…and more
Spaces for BuddyBoss Lifetime Deals
So are you ready to empower the brands on your directory website? Offer more support and value for your customers and get Spaces for BuddyBoss today.
Lifetime deals are currently ongoing!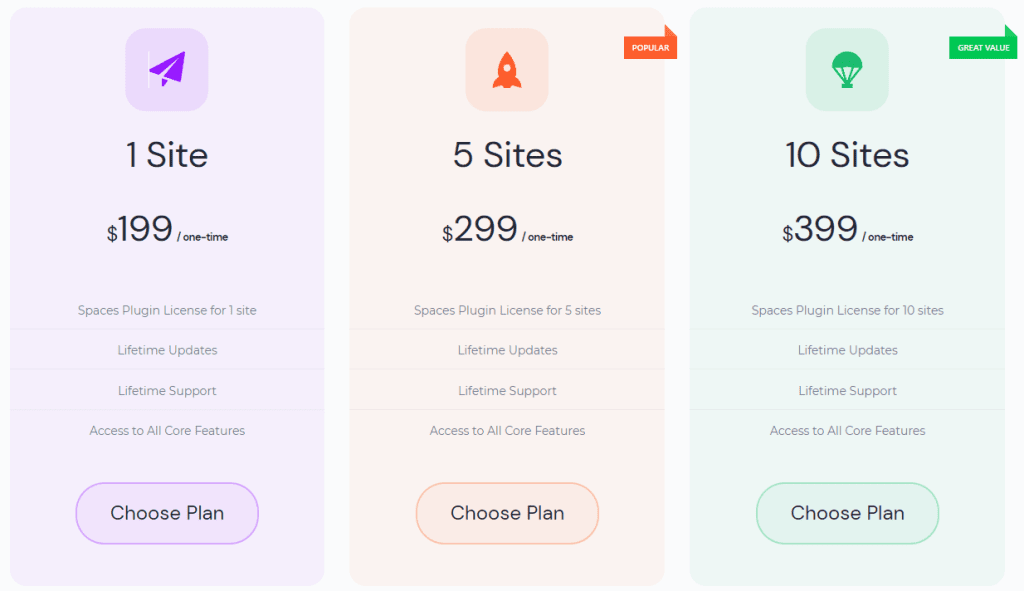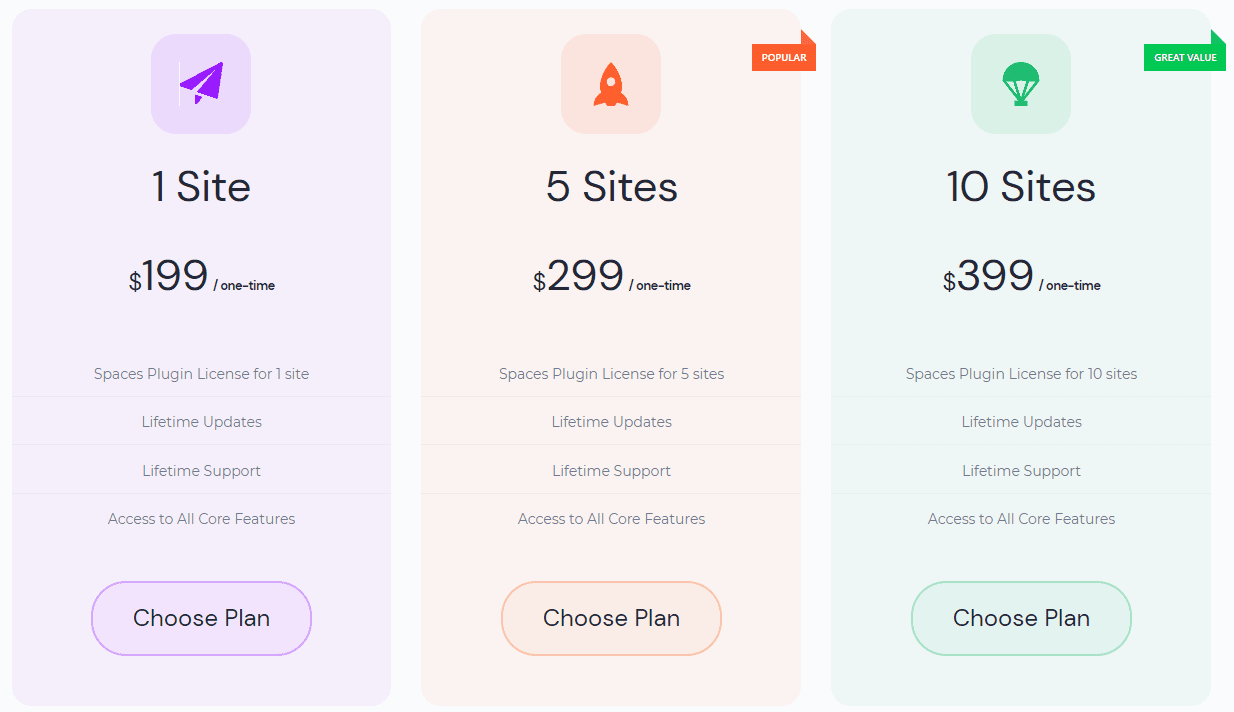 Make the investment for your BuddyBoss-powered community website! Your community is the most valuable asset to help your business scale and grow.