One step close to enhance your users experience.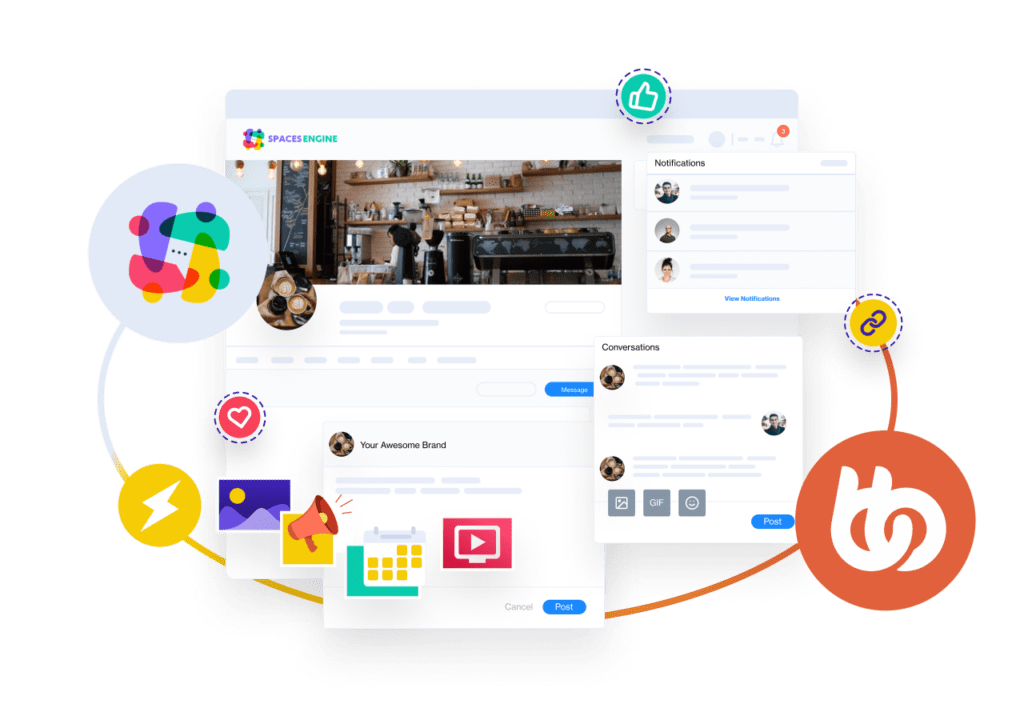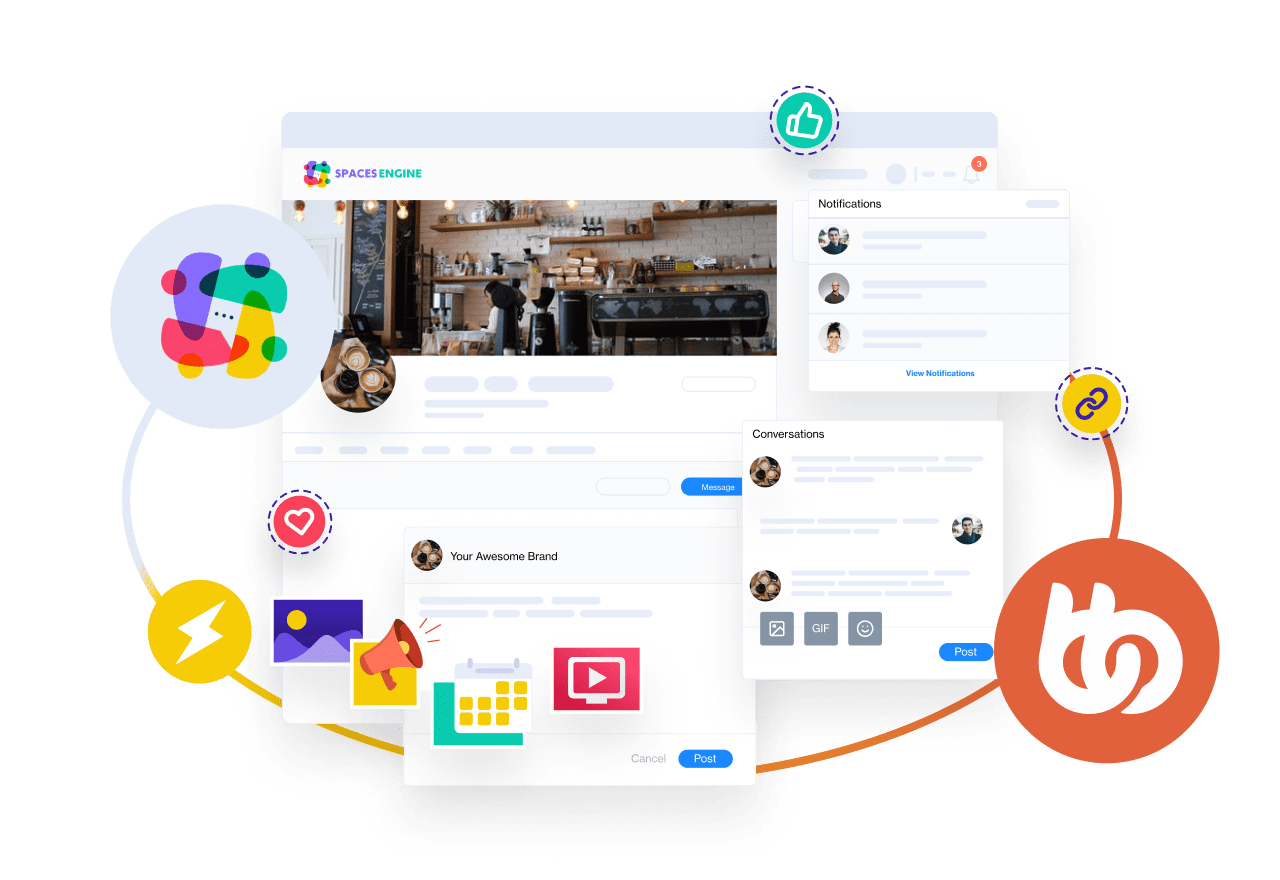 Spaces Engine Plugin
also includes:
Updates and access to all core features
Get access to all features of Spaces Engine forever for one-time payment.
Access to Premium Support
Get access to our ticketing system and ask for assistance in case you face any technical questions or if you have a feature request.
Opportunity to shape the future of the Spaces Engine Plugin
Have you got feedback or integration ideas for the plugin?
Check our roadmap for 2022 HERE.

85 Great Portland Street, First Floor, London, W1W 7LT
United Kingdom
This website is not part of the BuddyBoss website or BuddyBoss LLC. Additionally, this site is not endorsed by BuddyBoss in any way. BuddyBoss is a trademark registered in the United States and we have no relationship with them.