Creating one or more custom tabs for the spaces on your BuddyBoss site is very easy.
Go to your WP dashboard and then Spaces > Settings > Custom Tabs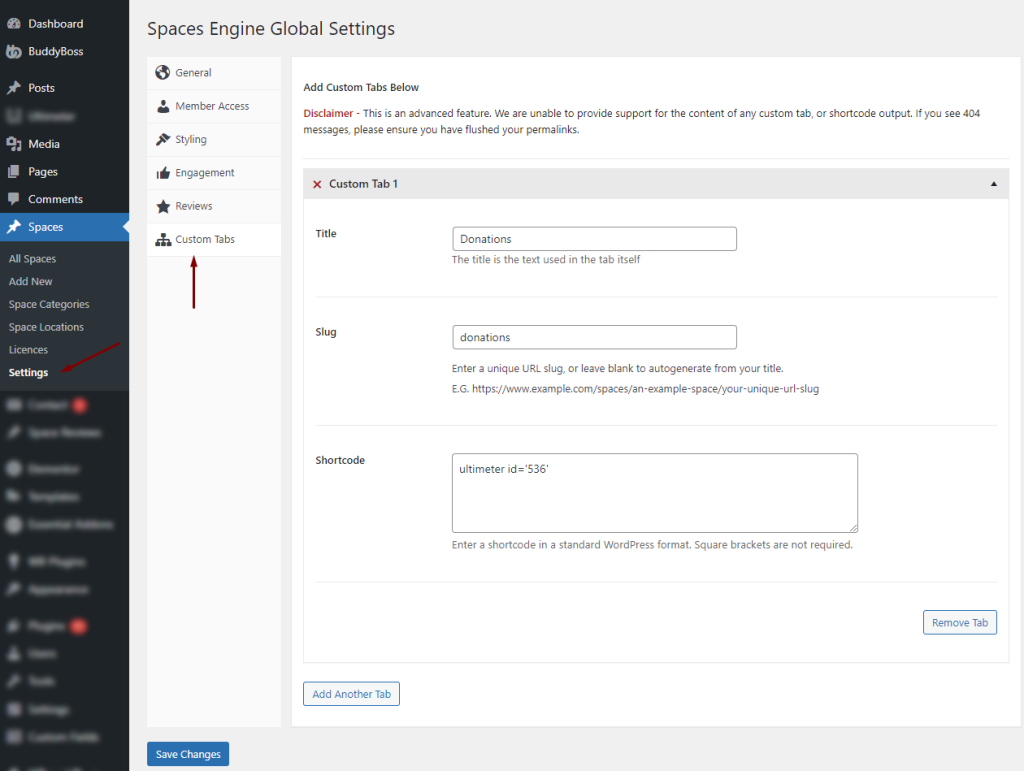 Give your new tab a suitable title.
Enter a custom slug, otherwise, spaces will generate a slug for you based on your title.
Use a WP-compatible shortcode to generate what you want to display on the new tab.
Hit Add another tab if you want more or Save Changes if you are done.
Now each spaces manager can have the option to enable or disable this tab on their spaces.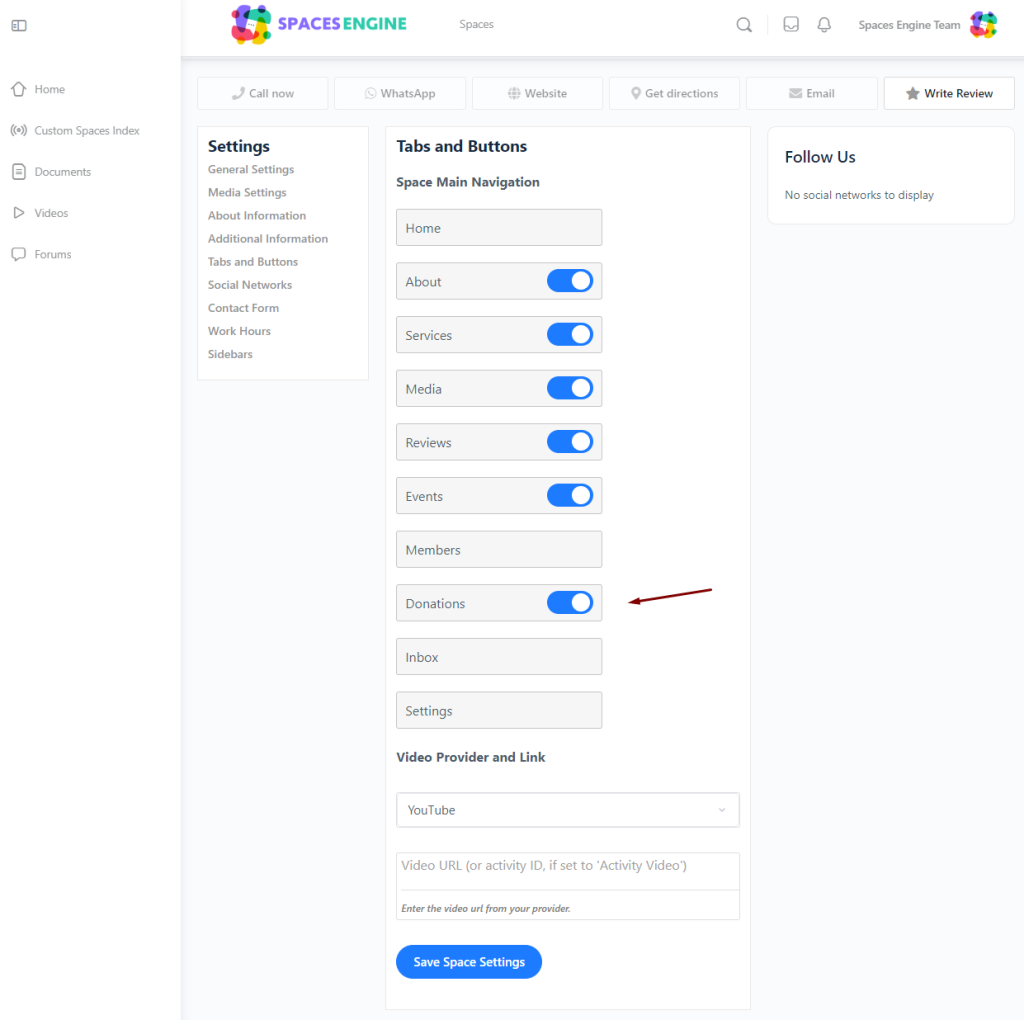 Spaces managers will have to navigate from the frontend to Settings > Tabs and Buttons and check the slider, then Save Space settings.
In the frontend, you will see that a new tab has been added to all the spaces.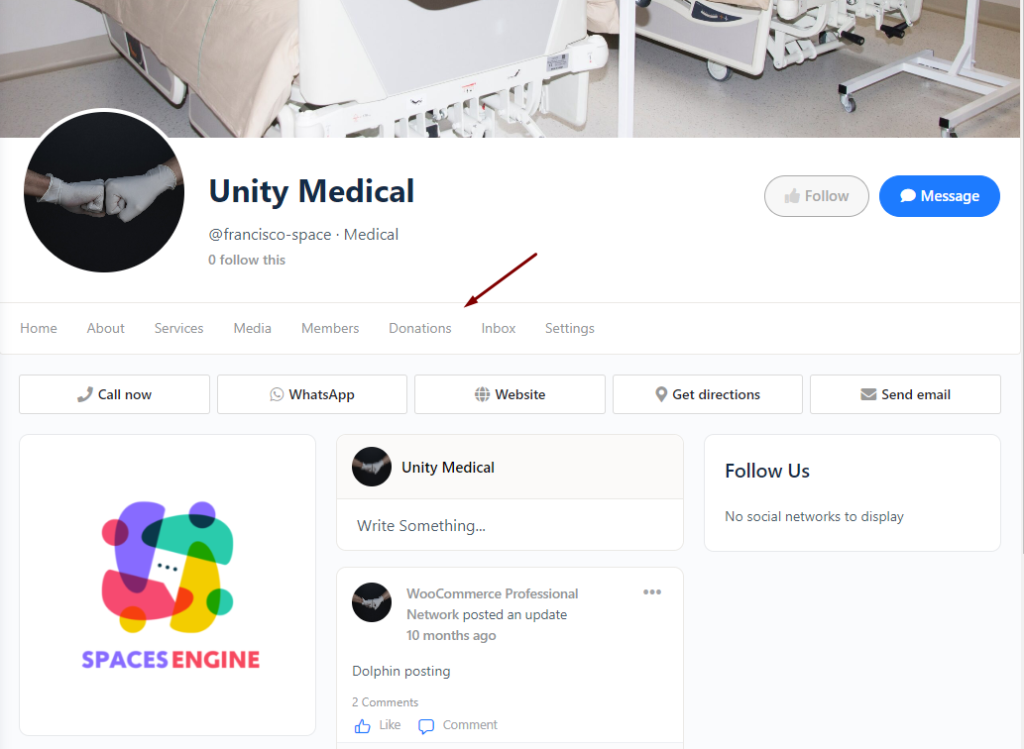 Enable Direct Product Sales using WooCommerce
Since new tabs also support shortcodes, you can easily add your WooCommerce store or specific products to your business directory using shortcodes!
This will unlock huge opportunities to immediately convert leads into sales through your business directory website.
Here is an example: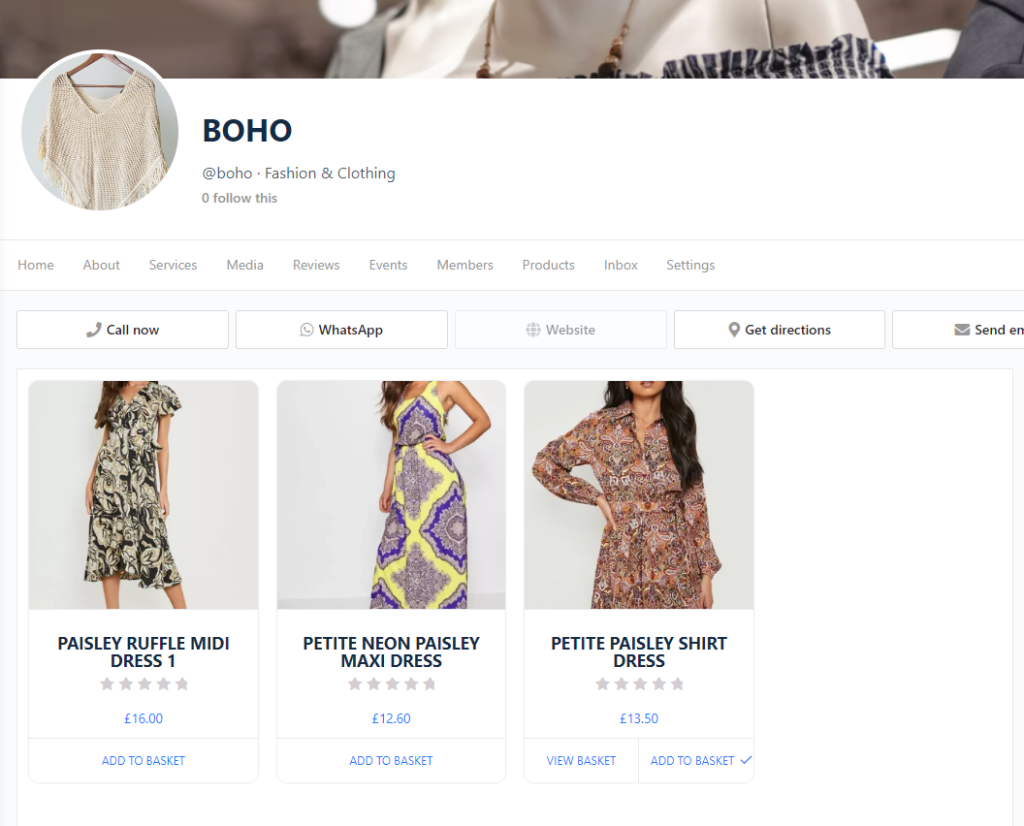 Members can also add directly to the cart and proceed to checkout without leaving your site. How cool is that!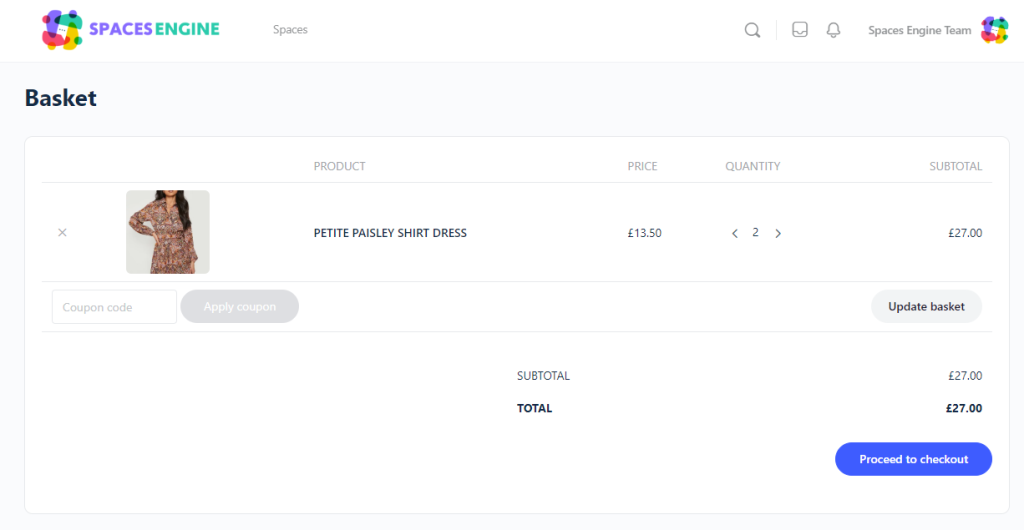 We hope you enjoy this new feature, if you have any further questions please reach out to support@spacesengine.com