You will need multiple plugins to enable the Create Events for Spaces integration with the Events Calendar plugin.
We will cover both the admin and Spaces owner sides in this article.
Required plugins
Install these plugins first and then follow the next steps chronologically.
Create Categories – Admin
Go to Events > Events Categories from your WP Dashboard
Create as many categories as you need.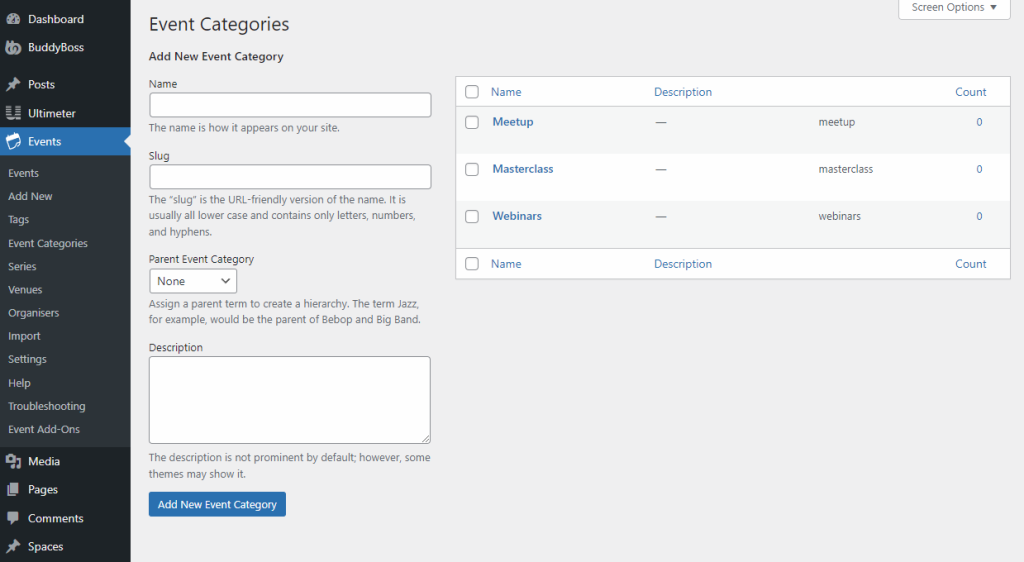 Allow Creating Events – Admin
Go to Spaces > Settings from your WP Dashboard.
Select the Events Calendar section.
Enable the Checkbox "Let your Space owners run events".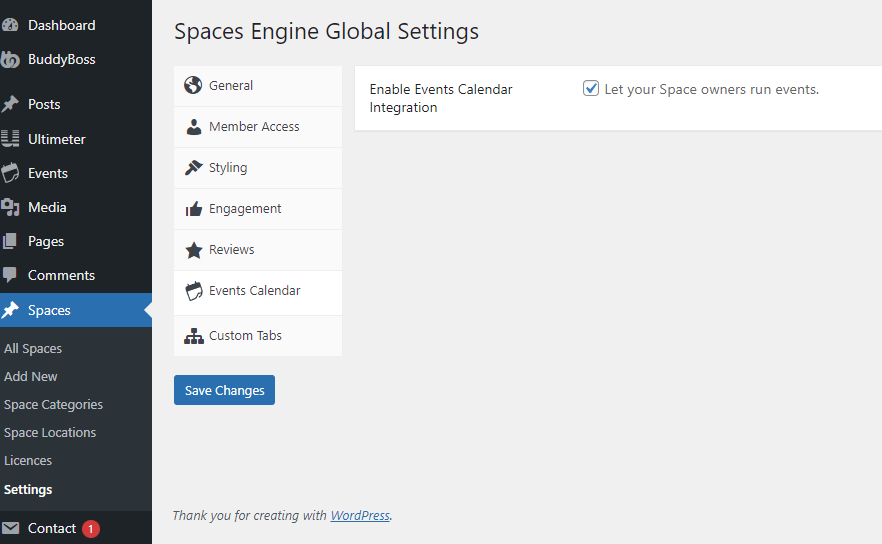 Limit Event Creation Capacities – Admin
Go to Events > Settings from your WP Sidebar and click on the Community tab.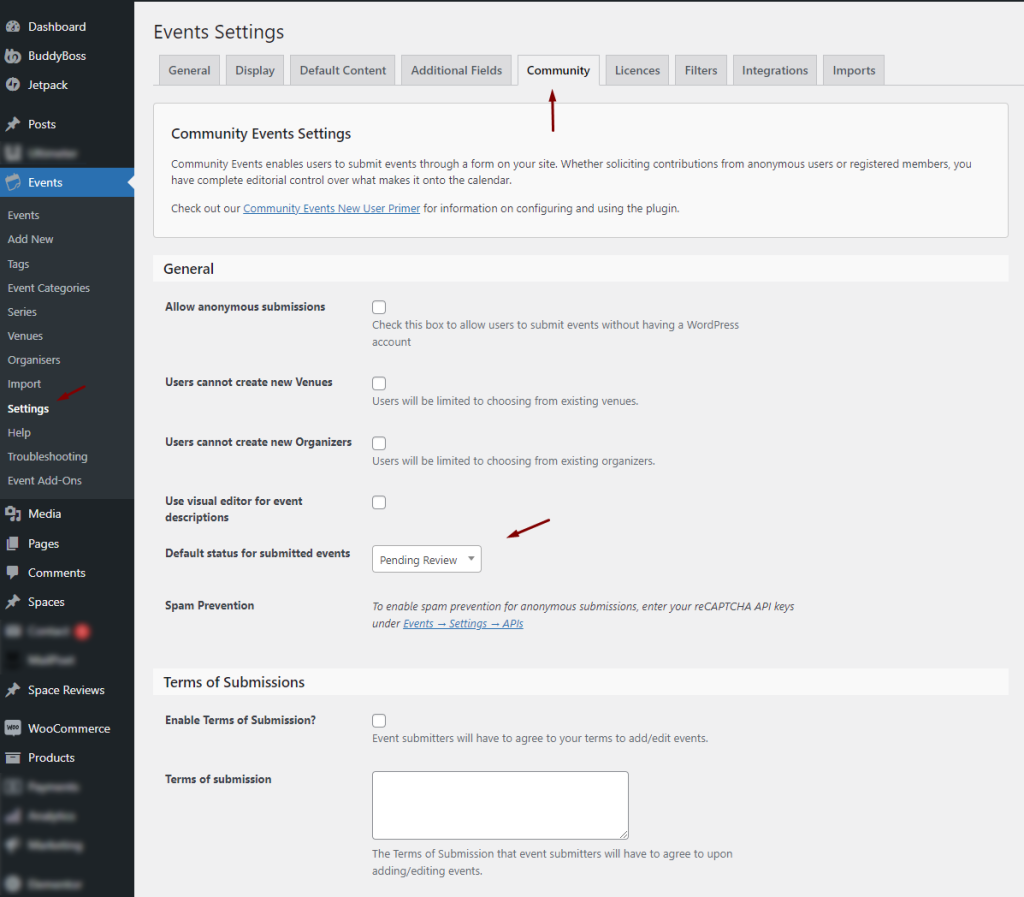 As an admin, on this tab, you will get advanced settings to control the way events behave on your site.
To enable your manual approval for creating new events, set the Default status for submitted events to Pending Review.
You can also enable a T&C agreement and email notification when an event is requested.
Enable the Events Tab – Spaces Owner
Go to your spaces profile and click on the Settings Tab
Go to the Tabs and Buttons section
Enable the slider beside Events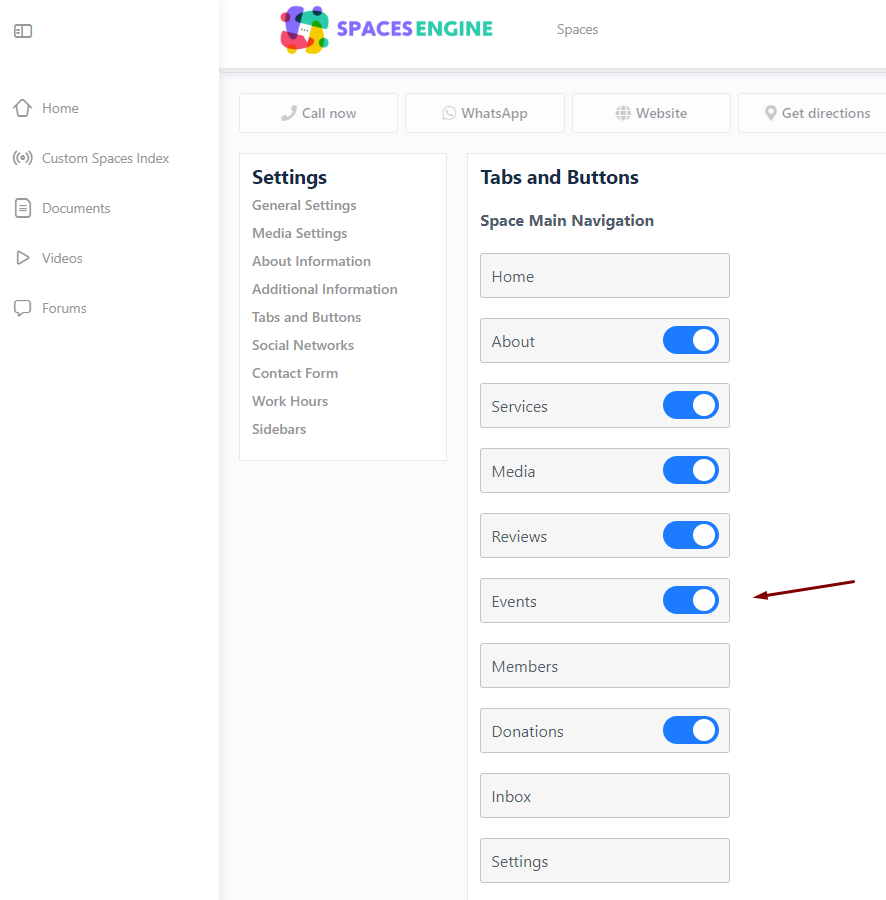 Register as the Events Organizer – Spaces Owner
Reload / Go back to your spaces profile, you will see the events tab has been added. Click on the tab.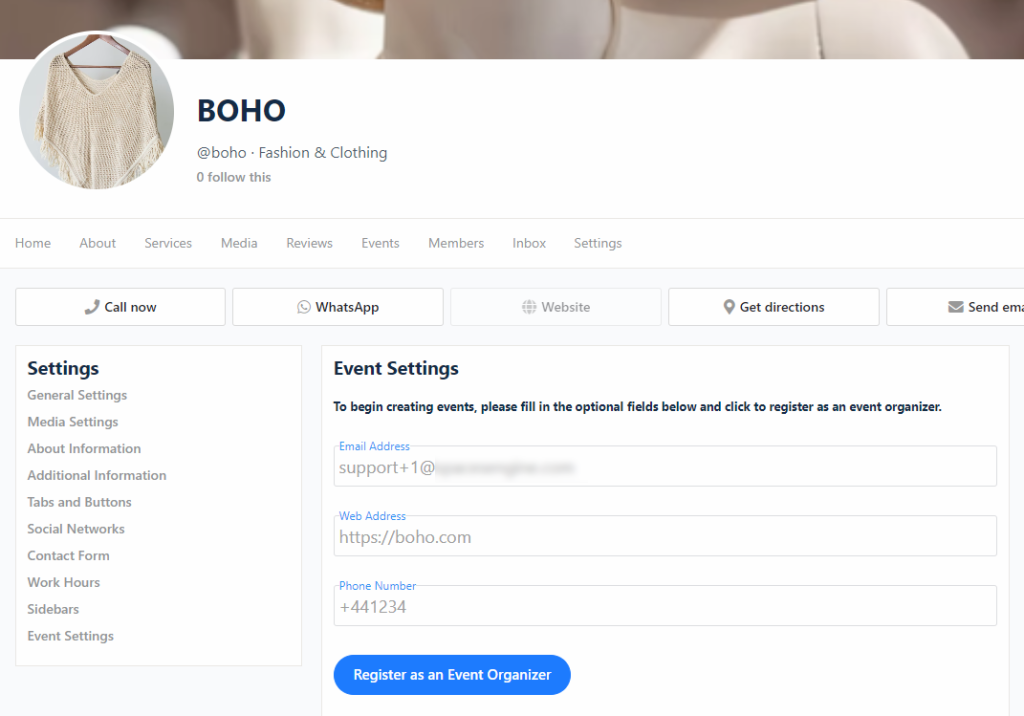 You will be prompted with a registration form.
Use your Spaces admin email.
N.B. – This is only a one-time process. Completing this will enable event creation permission for all the Spaces admins and moderators.
Create and Publish Events
Reload the Events tab. Now you will be able to create events from your Spaces.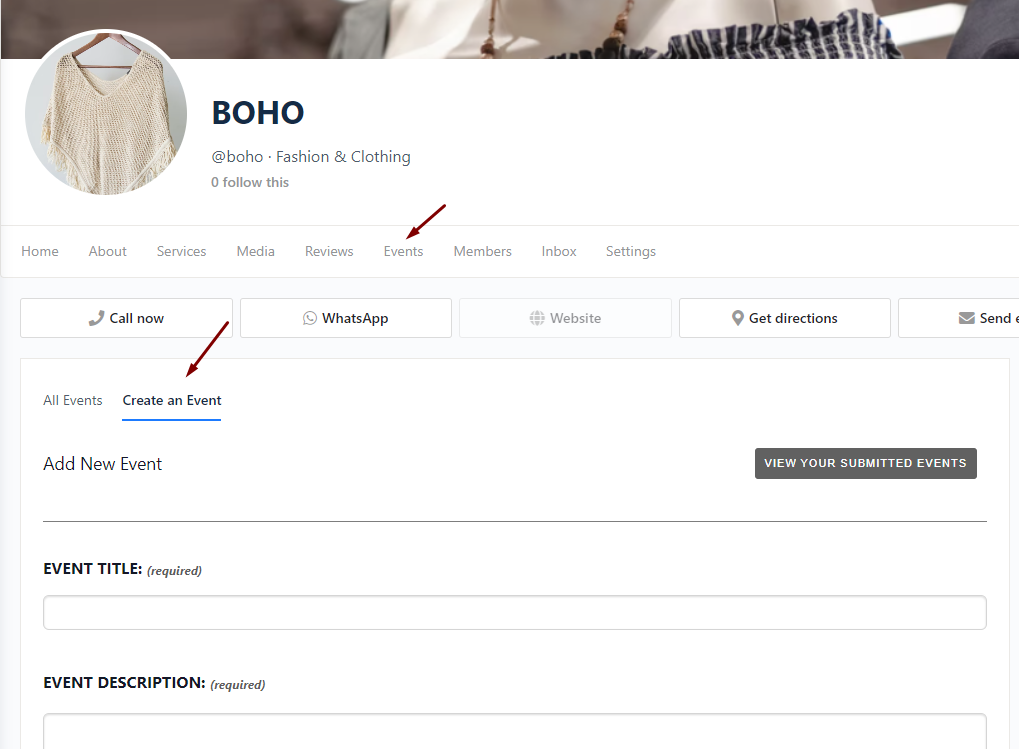 And this is what the members will see!