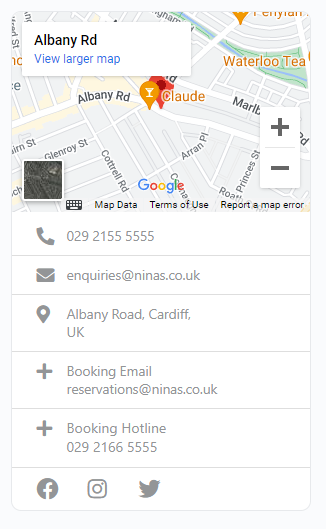 The Spaces Power-Widget is a demonstration of our latest features, pulled together to give Space users unrivalled contact information.
Using it, you can display a map, your address (which links to a Google directions page), your contact info, a custom field group, and even links to your social profiles.
Adding the Widget
Locate the (SE) Map with contact Info widget and add or drag it to your Spaces Main Sidebar. Do this the same as you would for any other widget. If you want to add custom fields from a particular field group, select it from the dropdown. We suggest you create a new field group just for this purpose, but you don't need to.
Finally, choose to display any social icons for social networks a particular Space might have entered.