Building a solid company profile in a BuddyBoss community or a BuddyBoss-powered business directory is crucial in today's increasingly competitive social business industry.
Establishing an online community is an excellent approach to reaching out to your target audience in the digital sphere and having social media platforms for your brand. Building a strong rapport and having conversations with prospective clients starts with communities.
Businesses can benefit from reaching their goals by performing a few activities to get better sales and following. Such features are enabled in a business listing site using the Spaces Engine plugin, an all-in-one directory solution for your BuddyBoss community. It brings powerful marketing and monetization tools to your BuddyBoss Community.

This article will discuss the key benefits of using a branded company profile in a BuddyBoss community. So, start reading now. Happy Learning!
Top 6 Benefits Of Using A Branded Company Profile
Having a company profile well branded in a BuddyBoss community is crucial since it tells about your organization's visions, showcases products and services, acts as a powerful marketing tool, and helps you stand out in the most competitive global business.

Here are the top six benefits of using a branded company profile in a BuddyBoss Community, are as follows.
It's An Excellent Digital Marketing Tool
A good company profile can encourage favourable first impressions.
But you also want to leave a long-term impact on your prospective consumers. You don't simply want to make a great first impression.
It will be best if you can create your branded company profile in a BuddyBoss community to succeed and attract as many potential clients as possible.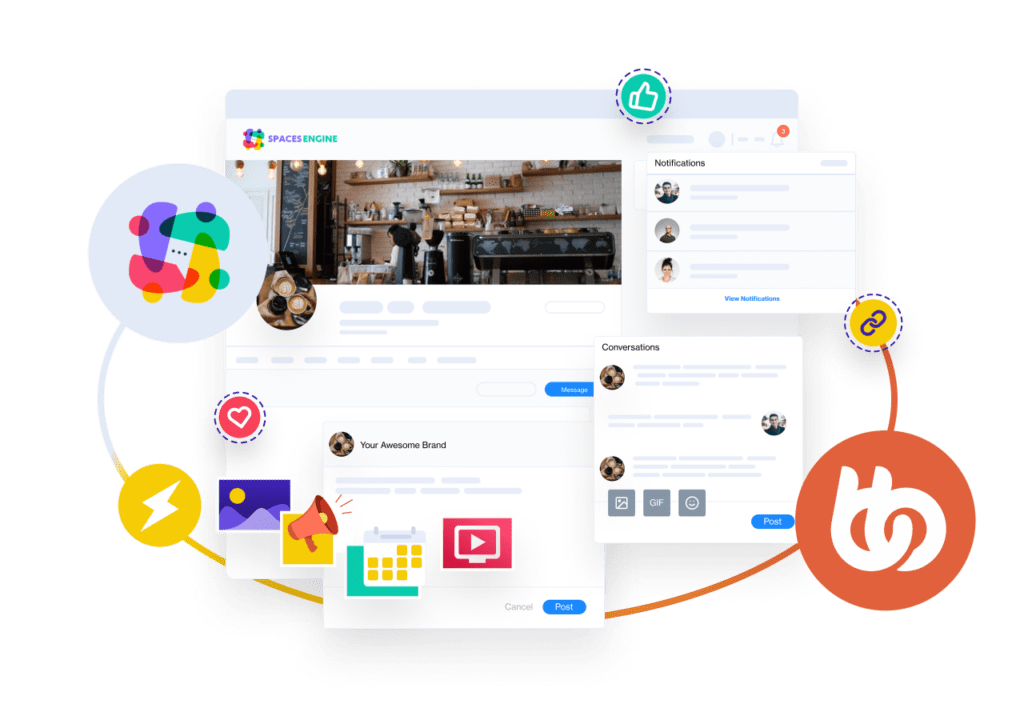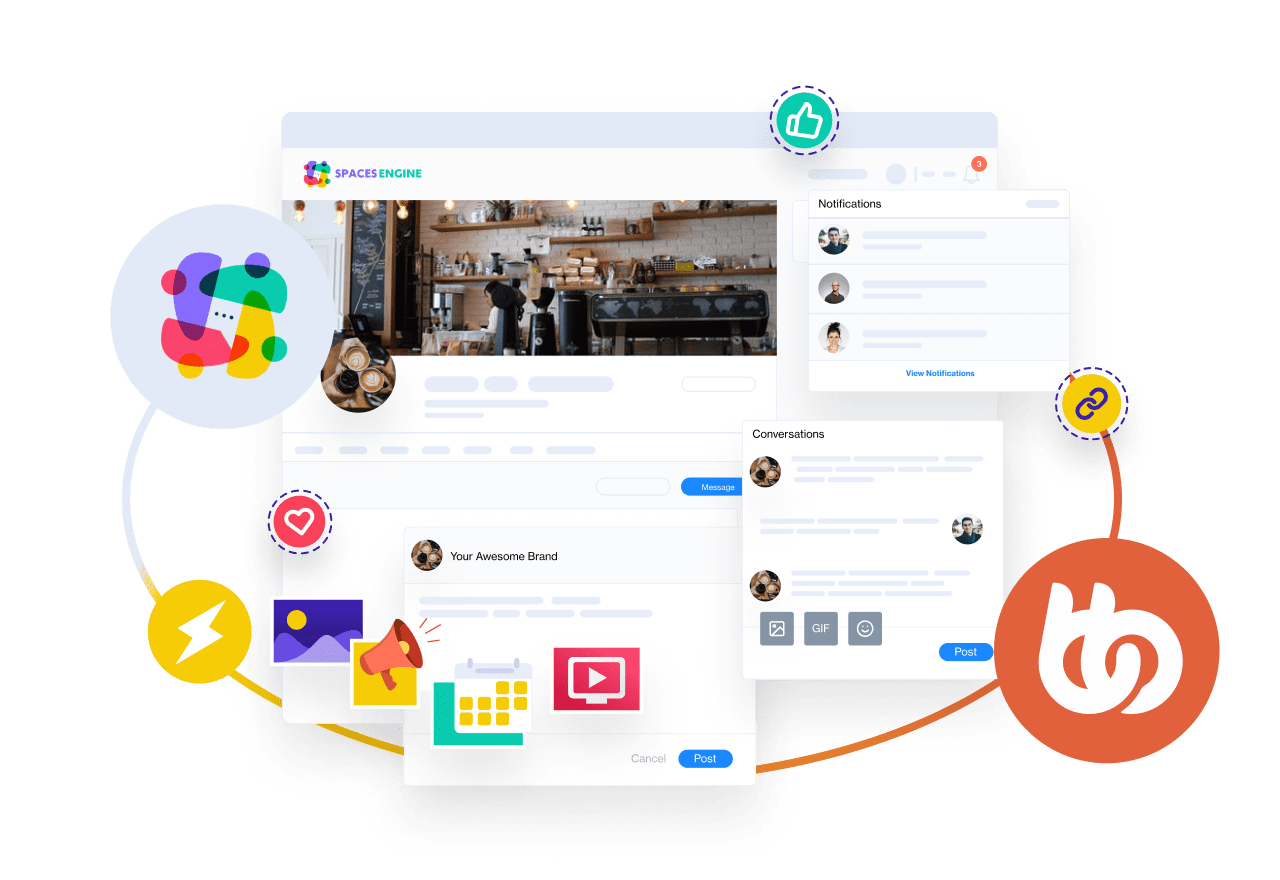 Here, you can effectively create a lasting impression on the minds of your clients with your branded company profile which can be viewed anytime and anywhere.
In a BuddyBoss community, your profile is a great marketing tool since it allows you to make your business profile visible on all channels, including websites, emails, and professional social networking sites like LinkedIn, as well as physical prints and digital media.
Having all the details you require in one location will benefit you and your prospective customers.
Standing Out From The Crowd
Companies with active profiles and utilizing all possible branding opportunities in a BuddyBoss community tend to stand out more than those that don't. The main reason is that you can convey a lot of information and provide your customers with the certainty that you can meet their needs.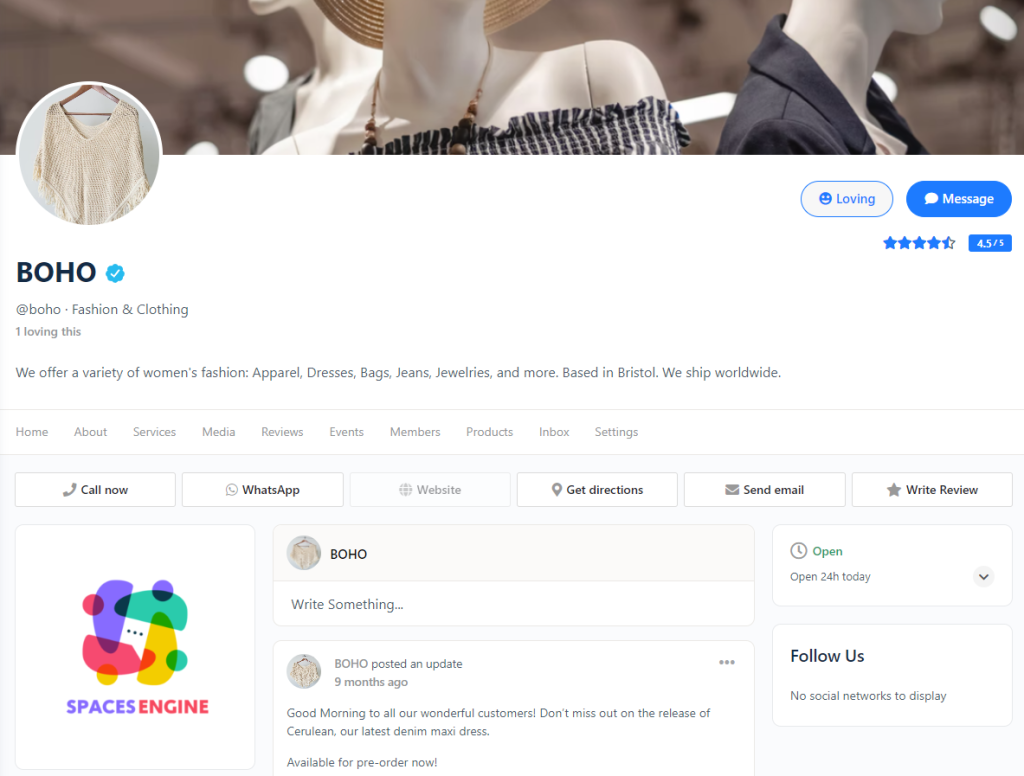 Where else can your customers learn about you, your offerings, and the value you may provide them if you do not have any branded company profile?
Here, the answer is pretty simple. A well-crafted, engaging, and comprehensive company profile in the BuddyBoss community is a plus point that can drive your company to new heights due to its originality and ingenuity.
Developing Your Brand Awareness & Credibility
In the competitive e-business world, your brand needs to stand out from the crowd.
Making a corporate profile in a BuddyBoss community is one technique to advertise your brand to the general audience. Your company profile can help you tell potential customers about your strong brand.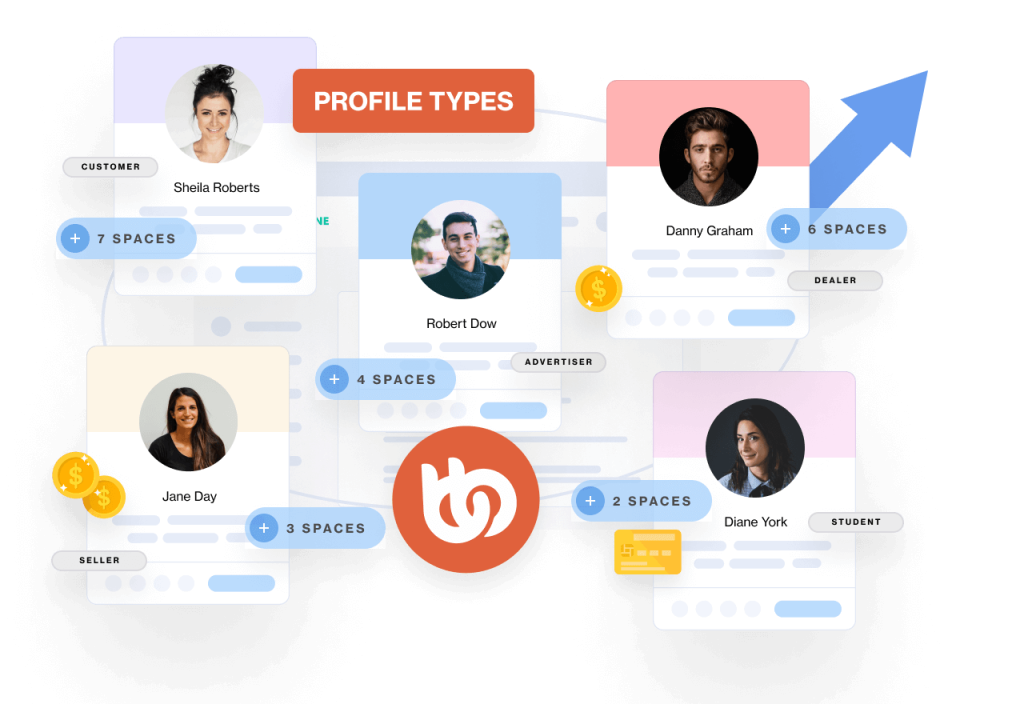 You can win the faith of your clients after your brand becomes well-known.
By outperforming other companies in the market in terms of competency, clients and business partners will view your organization as trustworthy.
In the end, a well-designed business listing site and appealing brand in your BuddyBoss community can encourage prospective customers to learn more about your company, your products and your services.
Providing A Brief Overview Of Your Products & Services
A company profile in a BuddyBoss community is crucial because it explains to clients who you are as a company and what products and services you can provide.
Spaces Engine supports shortcodes and custom tabs, which means you can easily embed your WooCommerce or GiveWP like e-commerce integrations into your business profile very easily.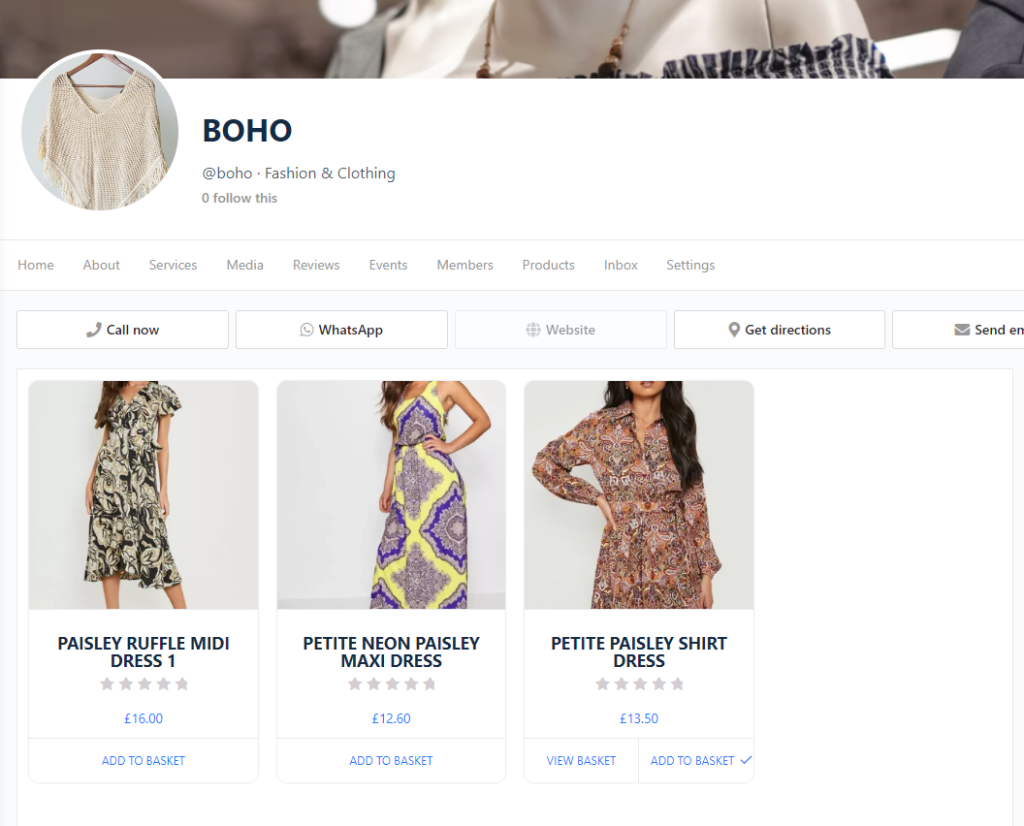 Potential clients and business partners will be more credible to notice you and your active items among the competitors if you have creative designs and high-quality content within your profile.
Creating A Common Inbox For Admin Panels & Moderators
Messaging on BuddyBoss is just one-to-one communication. In this case, you must log in from your user account.
What can the spaces engine plugin do here? Well. It creates a shared inbox for all the admins or moderators of the page. So, no individual ID gets involved.
There is a detailed doc for understanding how it works. It's one of the top features. It can improve response times and professionalism simultaneously.
Having Star-Rating & Feedback Options
Finally, customer reviews are vital to know more about your branded company profile in a BuddyBoss community.
Therefore, BuddyBoss does not have this essential feature for the star-ratings and user comments.
But this cool feature is enabled with the spaces engine because ratings/reviews help us build trust and make smart decisions rapidly.
Now, How To Create A Branded Company Profile?
To make a branded company profile in your BuddyBoss community, you need the Spaces Engine plugin and apply the following valuable tips appropriately. So, let's have a quick look.
Keep It Simple
Always make sure that your company profile is not overly complex. Your information is clear, informative, and not wordy.
Target the Right Audience
Take into account your target audience's preferences. It's perfect for creating a relevant company profile in your BuddyBoss community to interact with your targeted customers.
Be Creative
The majority of people learn best visually. It's time to be creative with your company profile! Including images, captivating designs, and appealing web design fascinates vital information to draw potential customers' attention and leave a lasting impression.
Be Truthful in What You Say
Make sure the information you've provided is accurate. It's recommended not to offer anything that is merely a partial truth because it will only bring your organization to ruin when your results don't line up.
Expanding Your Products
Go beyond discussing your goods and services by emphasizing the key benefits clients can receive from doing business with you.
Why Spaces Engine & Buddyboss Will Be The Best Combination To Create A Branded Company Profile?
First of all, you should choose Spaces Engine which has an all-in-one company profile directory solution for your BuddyBoss community.

Then, you'll get all the premium benefits from Spaces Engine including one inbox for all member's FAQs and also a professional & customized business or branded profile.

Besides, you should also choose BuddyBoss, which offers you a premium theme for any community or business listing site. It's flexible and can be customised to fit any online community for a membership site.
BuddyBoss also seamlessly works with homepage layouts, LMS plugins, and the most popular WordPress plugins for membership websites.
Finally, if you want to add pre-built, strong community and social activities within your business listing site, you need to use the Spaces Engine and BuddyBoss together (its platform & theme) for the services to make your business website look more eye-catchy to your visitors & potential clients and also to drive more sales. That's it.
Final Words
By building a branded company profile on your BuddyBoss community, you can directly interact with your users and members, highlight your products & services, and create a polished brand for your business listing site.
Based on the traits of your BuddyBoss community, you can update it into a business directory website where numerous businesses can use the strength of combined marketing tools to achieve their goals.
Although the creation of BuddyBoss personalized profile pages is well-known, they cannot support advanced features and are not flexible enough.
But Spaces Engine has made all of these premium and unique features within a reasonable budget. With our fast services, you can quickly enable the BuddyBoss features to build a branded company profile without delay.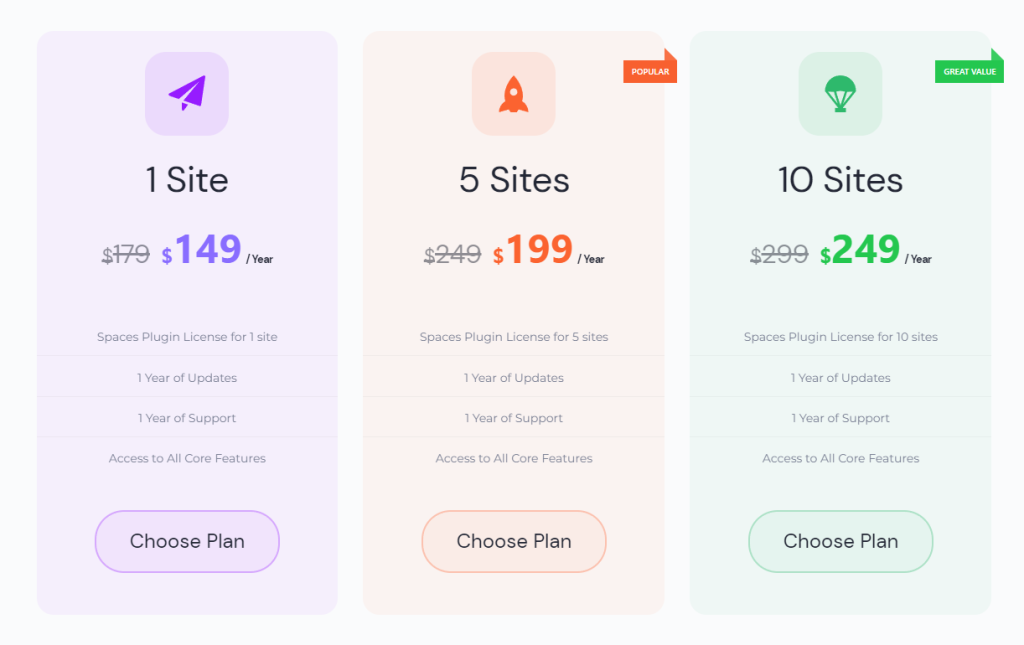 Do you have any queries? Contact us today. Good Luck!