We have added a brand new feature to the Spaces Index page – the spaces preview!
It works like this
Since this preview window pulls data from a lot of pre-existing fields, you need to complete all of those to get the best look of it.
Now many of the users reached out to us asking that they could not get it to look like our release screenshots. So, here is a complete tutorial for our community to maximize the use of this preview window.
Anatomy of the Spaces Preview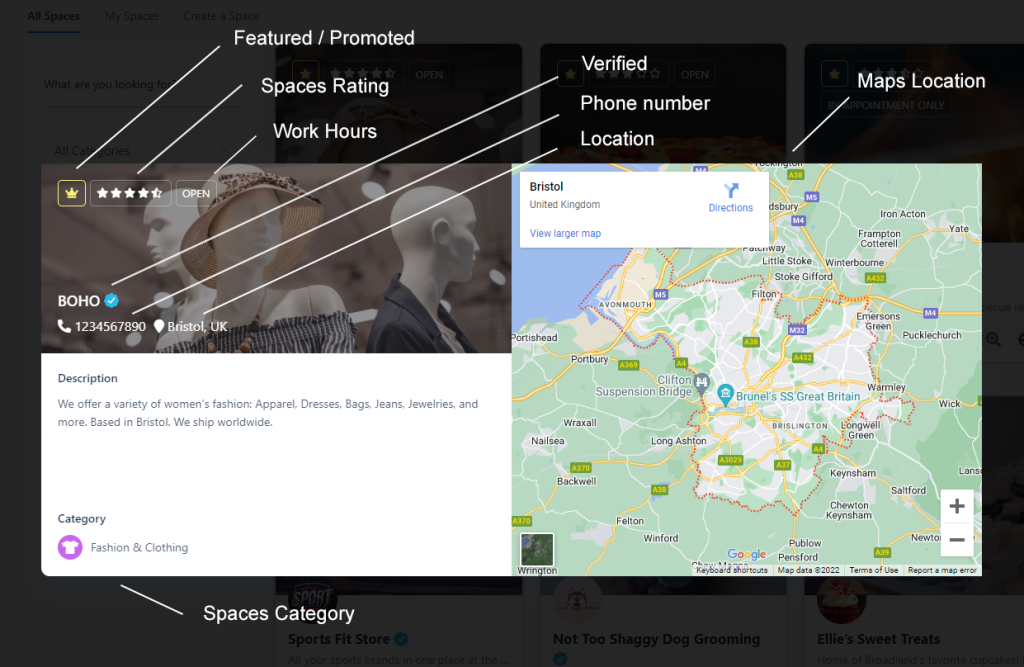 As you can see, there are so many features that are combined into one here.
Site admin features are:
Spaces Categories can be added from the admin backend.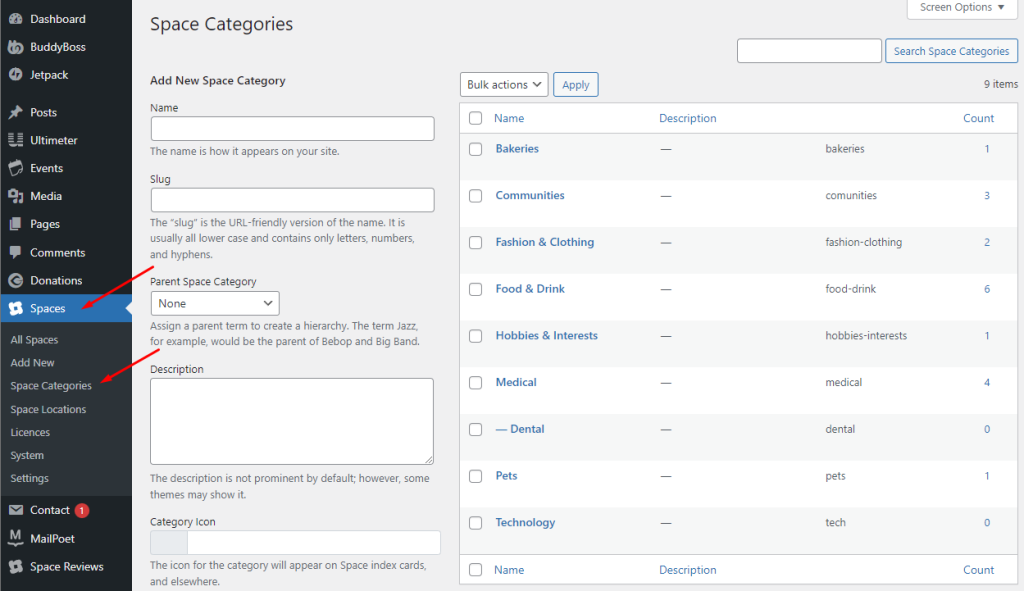 Spaces admin features are:
Adding maps location
Adding phone number
Adding long description
Adding address/location
If you want to be featured, promoted or verified, you have to ask your site admin. If your location and category are missing, your admin can add them to the site and then you can update it from your settings.
Spaces admin features needed for this preview can be accessed from your Spaces profile > Settings
In the General Settings complete the Long Description, Categories and Location.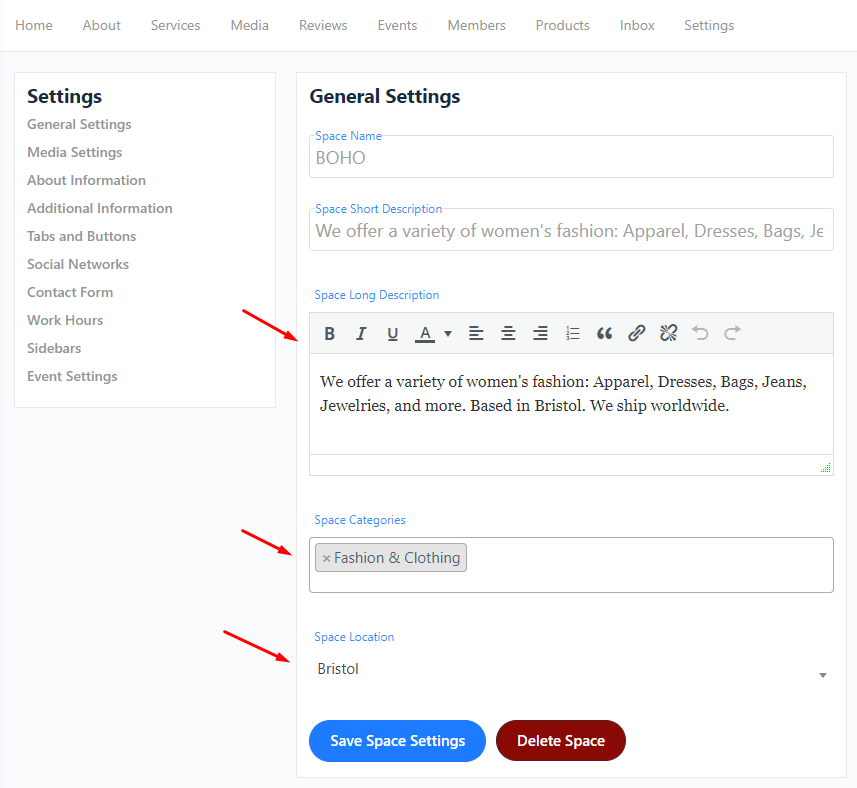 In the About Information section, complete the Phone number, Email and Address (this will show up as your maps location, so try to make it as accurate as possible).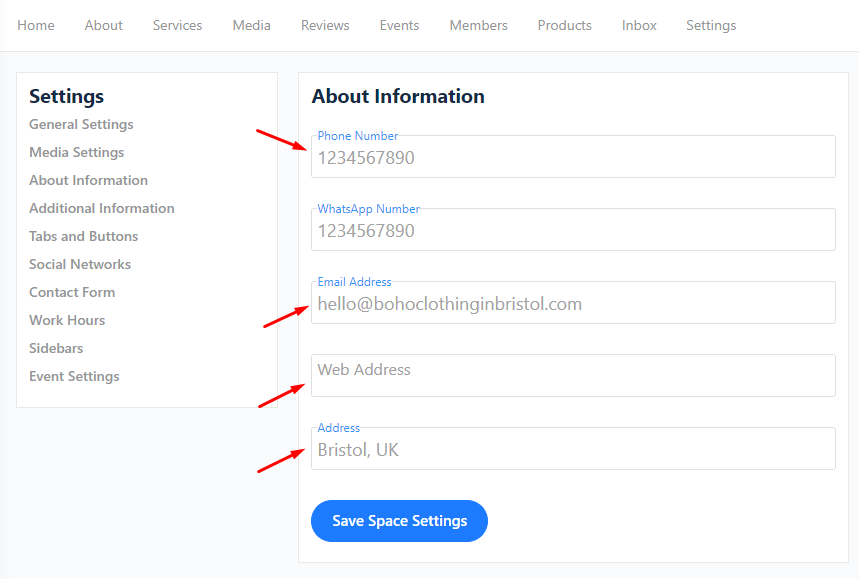 We hope you enjoy this new feature, if you have any further questions please reach out to support@spacesengine.com